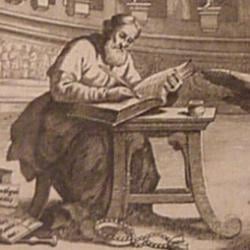 Help us this day,
O Lord,
to serve you devoutly
and the world busily.
May we do our work wisely,
give help secretly,
go to our meal with appetite
and dine moderately.
May we please our friends duly,
go to bed merrily
and sleep soundly.
in the joy
of Jesus Christ our Lord.
Amen.
Source: Sulpicius Severus (363-425) from several sources.